Hearing Loss Affects Loved Ones Too
June 10, 2021
Read My Lips, You Have Hearing Loss
June 10, 2021
Do you find that you hear just fine but just don't understand what people are saying?  
Do you get frustrated because everyone mumbles?  
Do you struggle to hear someone when they're not facing you?
Do masks make it harder to understand people?
Do you find it difficult to understand people when you're in busy restaurants or other places with lots of background noise?  
If you answered yes to one or more of these questions, you may suffer from a sneaky kind of hearing loss and not even know it. When we look at how we hear, we have frequencies that range from low to high, like a piano keyboard. Different things happen in different places.  Background noise, men's voices, and vowels fall in the lower frequencies. Higher frequencies are where we find women's and children's voices and sounds like TH, F, and S.   We hear in the low frequencies, but we understand in the high frequencies.   

An individual with a sloping or high frequency hearing loss, a common configuration for people with noise induced or age related hearing loss, will tend to hear better in the lower frequencies than they do in the higher frequencies. This can help explain why you hear people but don't understand them. This might be why you hear men better than women.  
The old joke that a husband can't hear his wife's voice is painfully true for many couples.  Perhaps you've come to rely on lip reading to help you understand. This could be why you struggle when someone is wearing a mask or not facing you. Background noise is a double whammy for people with a high frequency hearing loss. Not only do you not hear the details, but the background noise that you do hear overwhelms everything else.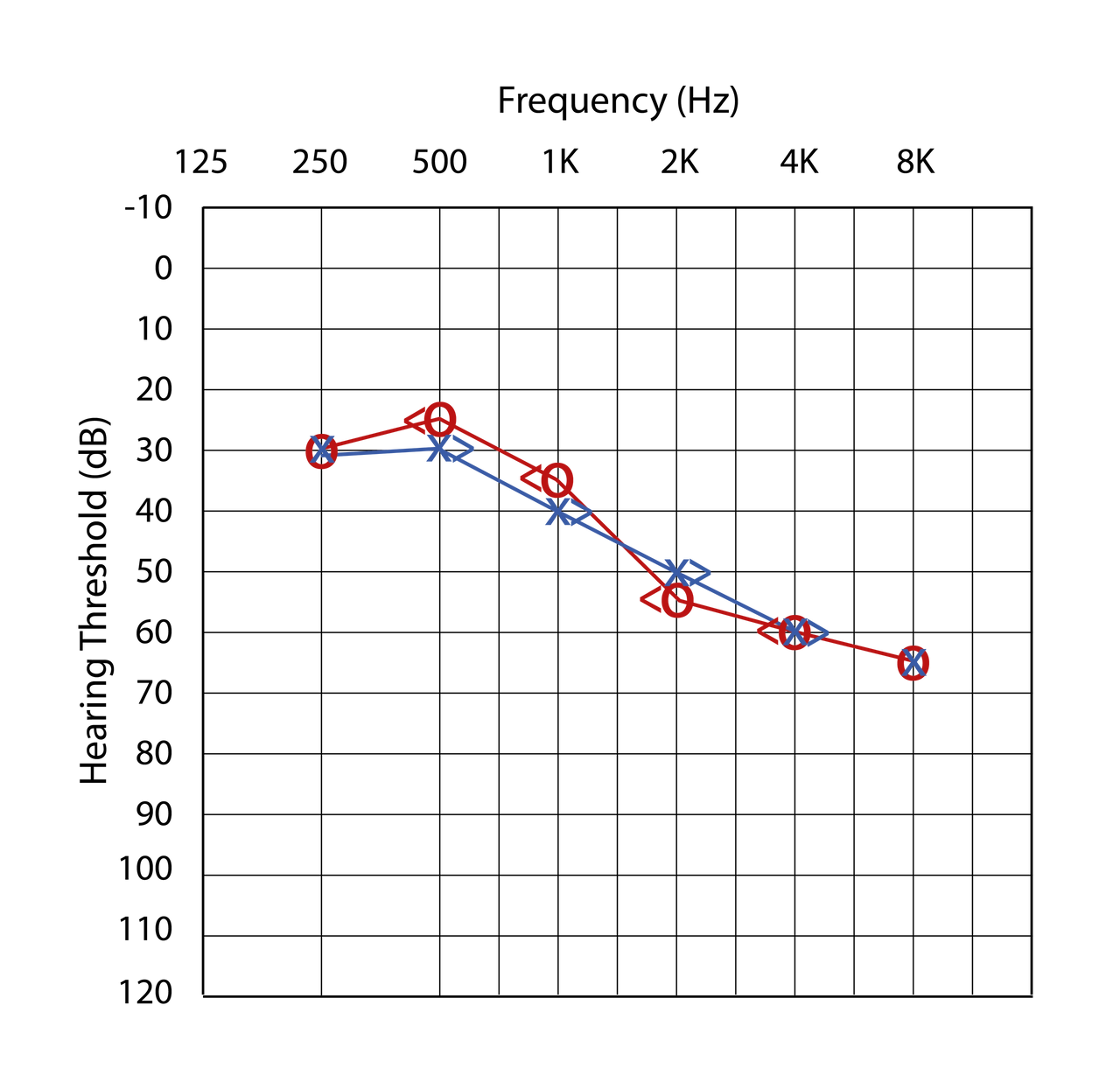 Your brain is doing everything it can to help you compensate for the hearing loss, but it's also tricking you into thinking that you hear just fine. It's important to recognize that a loss of understanding is still a loss of hearing. The average person waits seven years from when they notice difficulties hearing to when they finally seek help.  
Don't wait! You don't have to put up with the frustration and embarrassment of not being able to understand. Hearing instruments can bring clarity to your conversations and help you live your life to its fullest. Click here to schedule a free hearing exam and find out if it's them or if it's you.  
 
– Gwendolyn Sweezey, HIS